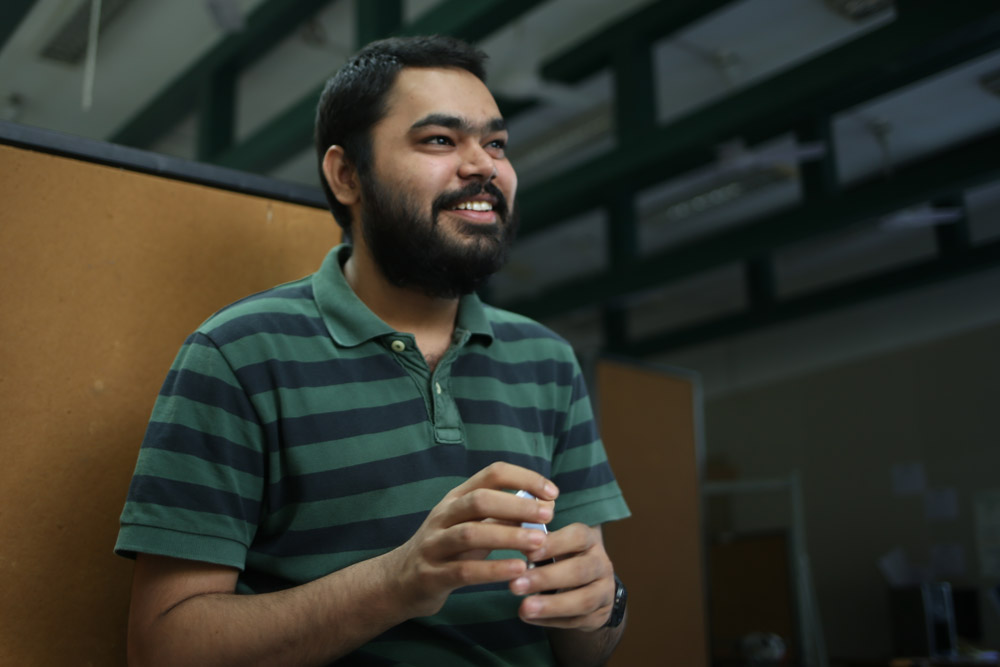 December 2016, photographed by Kirti Shah


Hi, I'm Swapnesh, I design games, playful Interactions and do design research. I occasionally also try to write my views and experiences on games, play, art, design and technology.

I mostly work independent in varied capacity with studios, clients and in collaboration with other designers, artists, researchers, and developers. My current area of interest is in exploring games as a form of non-linguistic communication, to explore, express and learn complex ideas in abstract and creative ways. My other interests are in the areas of Aesthetics of Play, Transformative Play, Learning and Games, History and Culture of Games, Generative Design and Design Education.

I like listening to Hindustani Classical, Folk, and Jazz music. I like reading children books, specially those written by children or without words, love flipping pages a lot. Prefer bike over car, individuals over groups and salty over sweet. I support coexistence, absurdism, free as in freedom and the grasshopper.


More? Checkout what I'm doing now.


Contact
Mail
Twitter

Colophon
Built with Jekyll
Hosted on Github Pages
Coded in VS Code
Made in India, during the 2020 Lockdown.

←